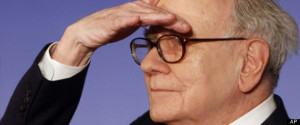 There are two parts to any real estate deal.
---
The HEADS Side of the Coin
The often over-rated part of the deal is the PROPERTY itself.
When it comes to buying real estate, logic often flies off the window first. Followed by common sense.
As investors, we often focus on the wrong things while short listing properties / projects. The amenities, interiors, etc. are only superficial. It is normal practice for a developer to therefore use these tactics as distractions so that you end up taking your focus off the more important facets.
If you really are an investor (and not a collector) you have to dig deep. Think of benchmarking yourself on Warren Buffet – the most successful investor in the world – though he does only stocks. When investing, Buffet looks beyond the jazz and glitz that a company often projects and lets facts and numbers do the talking.
So put on your dark-rimmed Buffet glasses and deeply introspect about the following core factors: » Read more..