Archive for December 2, 2013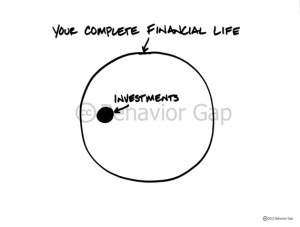 We are all looking to build a financial masterpiece for our lives. Things may not be perfect today, but perfection is what we are all in pursuit of. But where do we start, and how do we get ahead? Questions are the answers.
In his best-selling book The Behavior Gap, Carl Richards defines a framework using the '5 big questions' to plan your financial masterpiece. » Read more..